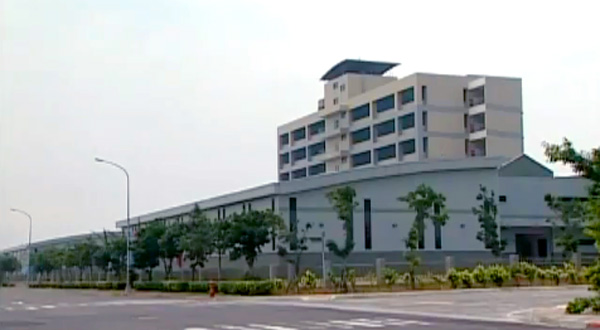 Brand Story
Taiwanese Manufacturer of Self-Drilling Screws, Self-Tapping Screw and Fasteners.
Landwide Co., Ltd. is a leading screw and fastener manufacturer with ISO 9001:2005 based in Taiwan. The main screw products are mainly applied in building-related industries, covers: Self drilling screw, Self tapping screw DIN7971, DIN7972, DIN7976, Decking screw and so on. The size range we make is M3-M10 (#4-3/8") with length 10mm-300mm. Our factory occupies 8910 square meters and our maximum capacity can reach 1500 tons per month. We have many years experiences working with clients from America, Europe, Middle East, Africa and Oceania.
---
Our History
Landwide Co., Ltd. is a professional manufacturer for screws, established in 1992. Landwide Co., Ltd. as a professional manufacturer on steel and stainless steel screws, not only sells screws in standard specification, but also has the ability to customize products. Especially, we are keeping the R&D effort for other special specification and custom made products. Our main products are self drilling screw , self tapping screw , Concrete Screw , roofing screw , flange washer head screw , Stainless Steel Screw .
While encouraging R&D in continuous innovation, we still reserve the conventional business virtue-honesty-both of which enable us to flourish.
Milestone
| Year | Events |
| --- | --- |
| 1992 | The factory was founded and became the leading supplier to the domestic buyers for over 25 years. |
| 2006 | Landwide Co. Ltd has been established as our-own exporting brand and began our international trading business. |
| 2007 | ISO 9001 certificate version 2000 was approved. |
| 2009 | ISO 9001 certificate version 2008 was approved. |
| 2014 | EN14566 compliant screws was confirmed. |
| 2017 | The sales office moved to new location at No. 147, Huaxia Road, Gushan District. |
| 2018 until now | ISO 9001 certificate version 2015 was approved. |
Company's Advantage:
Landwide Co., Ltd. is a professional screw manufacturer with rich experience. We can be your consultant on screw application.
We strictly control the productions and monitor our sub-contractors' progress to ensure good quality and prompty delivery.
Landwide Co., Ltd. is flexible and dynamic, we are pleased to fulfill customers' needs such as unique package or customized screw development, etc.