Window Screw | Landwide Co., Ltd.
25 years screws, nuts and bolts made with special coating, ISO processes for 25 years. Self-drilling and self-tapping screws 100% made in Taiwan. Screws plating and coating with zinc, nickel, chrome. Great range of self drilling screw , self tapping screw , concrete screw, roofing screw , flange washer head screw, stainless steel screw.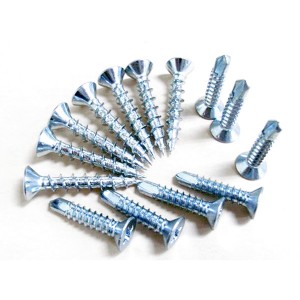 Head Type: Flat head, Round head Landwide provides full range of screws for window application.
Read more
Over 25 Years Self-Drilling | Self-Tapping Screws Manufacturer | Landwide
Located in Taiwan R.O.C., Landwide Co., Ltd., since 1992, is a screw manufacturer. Specialized in metal screws plating and coating with zinc, nickel, chrome, Landwide supplies metal screws with flexibility.
ISO manufacturing, great range of tek screws, materials & grades, high strength, custom design, special coating, packaging and value-added services, Landwide's screw production includes self tapping screws, self drilling screws, roofing screws, concrete screws, metal roofing screws, tek screws, washer head screws, double threaded screws, etc.
Landwide has been offering worldwide customers high-quality custom fastener manufacturing, both with advanced technology and 27 years of experience, Landwide ensures meet each customer's demands are met.