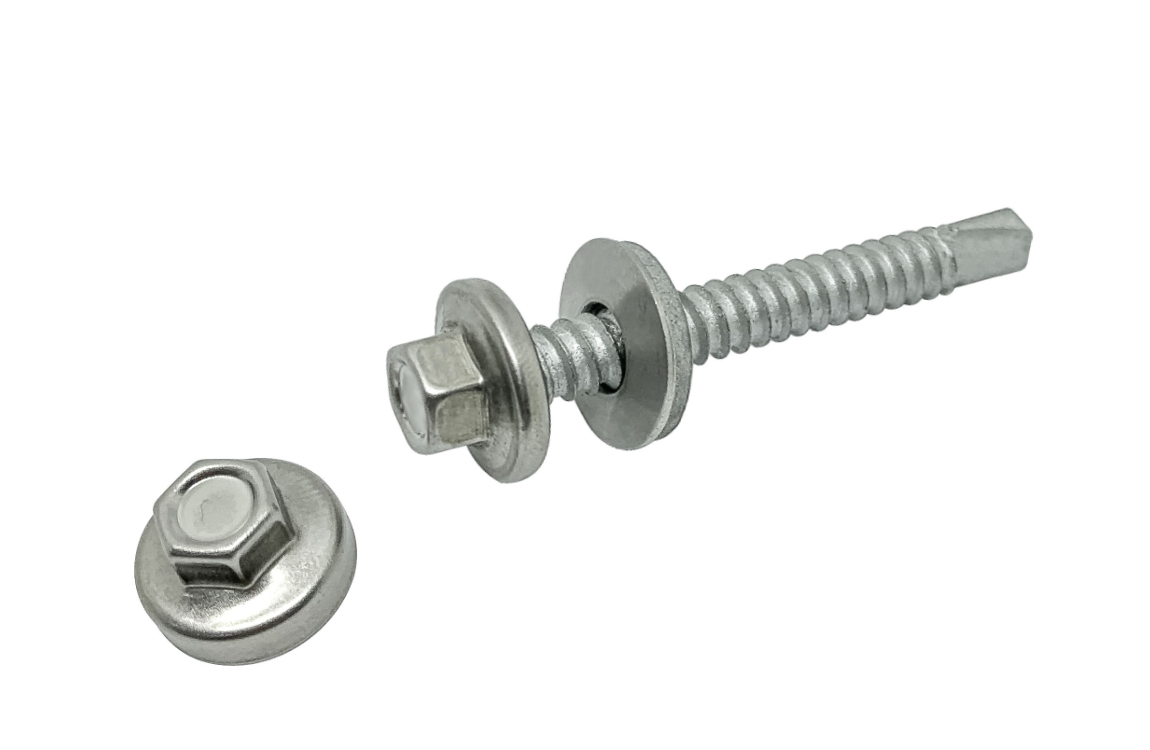 Stainless Steel Capped Screw
Cost over 40% less than whole stainless steel made screw. Better anti-corrosion than carbon steel screw.
5/16" AF stainless steel cap last long life for outdoor roofings. Applicable for metal to wood and metal to metal.
---
Stainless Steel capped screw saves over 40% cost compared with Stainless Steel screws but has same rust resistance on screw head and has better drilling performance.
Stainless Steel capped screw can work on harder substrate which Stainless Steel screw is not recommended.
EPDM bonded washer or EPDM rubber washer assembled can work better for water proof.
Stainless Steel Capped Screw | Landwide Screw - A professional screw factory provide standard screw, non-standard screw and also R&D service to world fastener business.
Located in Taiwan R.O.C. since 1992, Landwide Co., Ltd. is a Stainless Steel Capped Screw | screw manufacturer that is specialized in providing screws with ISO manufacturing, great range of tek screws, materials & grades, high strength, custom design, special coating, packaging and value-added services.
Landwide screw with 29 years of screw manufacturing experience, specialized in all kinds of standard and non-standard screws. Especially, we are keeping the R&D effort for other special specification and custom made products which continuously help partners create unique market position in this competitive industry. In Landwide, customer is at the heart of our business model which includes outstanding quality, professional consultant, on time delivery and competitive price.
Landwide has been offering worldwide customers high-quality screws & bolts, both with advanced technology and 29 years of experience, Landwide ensures each customer's demands are met.